GPF Grants and Application
The Ghar Parau Foundation (GPF) provides grant aid to assist British caving expeditions to all parts of the world. The fund focuses on those expeditions which include an element of innovative exploration or scientific study and has a close relationship with the British Cave Research Association (BCRA).
GPF are particularly keen to encourage young cavers into expedition caving (as well as sport caving) to maintain an active caving community in years to come.
A Cave link system partly funded by Ghar Parau is available for use by Ghar Parau Expeditions.
There are several ways individuals can apply and receive grants from the Ghar Parau Foundation:
---
Ghar Parau Foundation Expedition Grant Award
GPF Expedition Grant Award Criteria
An Exploration Expedition is classified as a trip involving 2 or more people for a period of 5 or more (in field) days to a caving area to undertake exploration caving and science outside the UK.
The expedition can be multi- national, but generally only Qualifying Participants will be considered for GPF Grant aid. There is proviso that up to 25% of non qualifying people may also be considered, if these are indigenous cavers from countries where their caving community is small and would benefit from participation in an international expedition. These indigenous cavers must be true expeditions participants, i.e. not guides, porters etc.
A Qualifying Participant must be any of the following:

a UK national;
a non-UK national in full time education in the UK;
a member of a UK based caving club or BCA who is resident in the UK.

The applicant (i.e. the leader of the expedition) has to be a Qualifying Participant. (N.B. In the case of a multi-national expedition involving Qualifying Participants where the leader is a non-qualifying, a Qualifying Participant can be designated as the leader of the UK contingent and thus apply for Grant aid).
The application process does not permit joint expeditions leaders, (a single individual must be designated the leader of the expedition).
Submission Rules for GPF Expedition Grant Award
The award process is broken down in to two applications periods in which the expedition must take place:
The Spring Round – From the beginning of April to the end of September (closing date 23:59 31st March), and
The Autumn Round – from the beginning of October to the end of March (closing date 23:59 31st August).
The GPF Committee meet a month or so after each deadline to allocate funds to the qualifying applications.
Important notes
If you also considering to apply for a Mount Everest Foundation grant, the criteria are different: see the MEF website for guidelines.
Expeditions must apply in the appropriate round that their expeditions falls into otherwise it will be rejected.
Applications MUST be received before these closing dates or the application will be rejected.
Criteria for Judging Expeditions
It is a regrettable fact that the committee only has limited resources at its disposal. In order to make the best and fairest use of funds, GPF have over the years developed a set of criteria which allow the committee to judge the merits of one expedition against another. Further details of these may be found in the application form and notes; in brief they may be summarised as:
potential for the discovery of new cave
the development of the sport as a whole
benefits to the individual team members
preparatory work and research
contacts with local groups
team size
effective use of funds
track record
other sources of income
young member participation
quality of application
A team which has relatively little experience but has shown a good deal of personal financial commitment allied to considerable preparatory homework will fare much better at the hands of the committee than an experienced group which is not attempting to reach a particularly new or exciting area.
The overall budget and cost to the individual is also taken into account, so that a small trip to Europe will probably receive a lower grant than a large scale trip to more remote objectives.
The Ghar parau committee also strongly recommend that you conduct a risk assessment for your expedition.
---
Alex Pitcher Awards
The Alex Pitcher Award is an award given to a young cavers participating in their first caving expedition outside the UK. The Ghar Parau Foundation want to encourage younger cavers to participate more in expeditions, and recognize the cost of acquiring the necessary caving equipment etc to be able to participate is a limiting factor to participation. This award (individually based) is to help these individuals off set these costs.
The award can only be made via a GPF Expedition Grant Application (i.e. Alex Pitcher Applicants have to be participating in a specified expedition) and they are nominated by the expedition leader. The rules for the application to qualify are as follows.
The nominated applicant must be (all apply):
under 22 years of age or in full time education in the UK at the time of the expedition;
 on their first Exploration type expedition.
The application will be rejected if these rules are not adhered to. If under the age of 16, a letter of consent from parent would be necessary giving permission for them to partake in the expedition and apply for this award.
---
The Mount Everest Foundation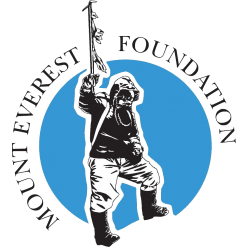 The Mount Everest Foundation offer grants to expeditions of all disciplines going to remote areas doing original exploration (including cave exploration). (See http://www.mef.org.uk/support-for-expeditions/ for more information). An agreement between the Ghar Parau Foundation and the Mount Everest Foundation has allowed caving expeditions wanting to be also considered for MEF funding to use the GPF applications process and then be recommended to the MEF committee for funding by the Ghar Parau Committee, eliminating the need to fill out two separate application forms. A tick box in the GPF application form will ear mark the application for consideration for a MEF grant recommendation.
Important Closing Date Information: The closing dates for the MEF applications differ slightly from that of GPF applications (MEF closing dates are 31st January and 30th September as opposed to 1st March and 1st September). The GPF committee require approximately one month to consider the application and make recommendations to the MEF committee prior to the MEF application closing date.
Therefore, GPF Expedition Grant Applications that want also to be considered for MEF applications must be submitted to the GPF Website by:-
Spring Round Deadline: 23:59 31st December (ahead of the GPF deadline at 23:59 31st March)
Autumn Round Deadline: 23:59 31st August (The same as the GPF deadline)
Failure to do so (i.e. late submission) will prevent the GPF committee from being able to pass its recommendation on to MEF in the required time frame.
---
Online application form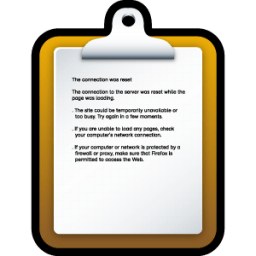 Since February 2014, a new application system has been in place for GPF funding. While a lot of time has been spent testing it out, please be aware that some unexpected bugs may arise. Problems or feedback can be sent to webmaster@gharparau.org.uk.
Click the clipboard (right) to login/register and start your application.